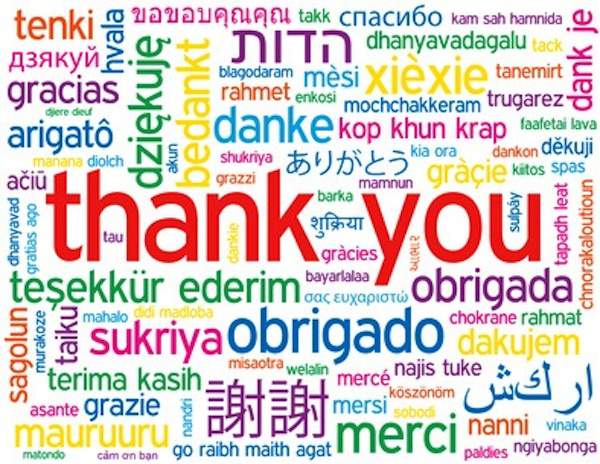 This is the note that comes with mixed feelings as it is the last one I write as IDUG's president. It has been an extremely busy year that has absolutely flown by with much joy. I'm not saying that previous president's that I talk to lied about how much work there would be, but let's say they were optimistic. LOL
The year included many experiences that I will treasure, and for that I am extremely grateful. Leading international volunteers who put on world class training events across four continents, while getting interesting and relevant content on our websites, has it's challenges, but is something that I am very proud of. In the past year, IDUG has been in Orlando, Melbourne, Barcelona, Bangalore, Chennai, London and soon Phoenix. I had an awesome team, and some of the best committee chairs and headquarters staff possible, helping pull it together. I say 'helping' when, in reality, these are the people who do the work and make things happen. These talented and hardworking men and women have made my job so much easier and do all that it takes to make this organization thrive. I owe them all a very large THANK YOU!
IDUG celebrated it's 25th anniversary which was pretty amazing. As an organization, we are looking at a future that has been, and continues, to evolve. The technological, geographic and demographic changes in the IT community have proven to be challenging for many technical associations, but I am proud to say that IDUG has stood solid and is in much better shape than most. But we're not blind to the future trends, so we have initiated many actions behind the scenes that will be bringing some new things to our events and further enhancing the educational opportunities we provide.
I am particularly happy with the location we have set for the 2015 event in North America. It will be announced at the conference next week, but I can say that we will be in the Northeastern part of the United States. This is an area long underserved and is home to so many of our members. It could be an excellent opportunity for many of you to get to an event much easier. If you can't get away from the office for the full week, which is getting harder and harder as we all work short staffed, you may have the opportunity to drive in for one or two days of concentrated training.
As I roll off as President, I will become chair of IDUG Volunteer Management Committee. So I will take this opportunity to urge any of you who want to make new professional and technical contacts, gain international friends, have an insider experience with our events at no cost, get to learn new skills, and have a bit of fun along the way, to become a volunteer with IDUG.
By this time next month, this column will be written by our new President, Bjarne Nelson. Bjarne has been one of the longest serving IDUG volunteers and brings a wealth of experience with him. He is also one of those friends I mention that we make as IDUG volunteers, and will serve you well as President.
And last, but certainly not least, I want to thank you, the IDUG community, for allowing me this opportunity to serve you and wish you all as successful and fun a year as I have had.
Thank you!
Mark Labby
IDUG President